VII TRAIL RIBEIRA SACRA 2023

8 OCTOBER 2023 - REGISTRATION OPENING 8 JANUARY 2023

LUÍNTRA - CONCELLO DE NOGUEIRA DE RAMUÍN

INSCRIPTION
About Trail Ribeira Sacra
The Trail Ribeira Sacra is a test that has been taking place in recent years, becoming more and more established in the annual calendar of tests in its category. It takes place through a 48km circular route through the Nogueira de Ramuín mountains and the surroundings of the Ribeira Sacra, offering singularly beautiful landscapes and prints that will make your participation a unique experience.


Know the event through this video
You can see more videos of various editions on our YouTube channel.
Go to Youtube
Trail
The Ribeira Sacra Trail event is made up of a 48km test and 3.450 meters of positive elevation gain.
Regulation
From here you can consult the regulations of the event when it is available.
Classification
From here you can check the result of your classification after the event.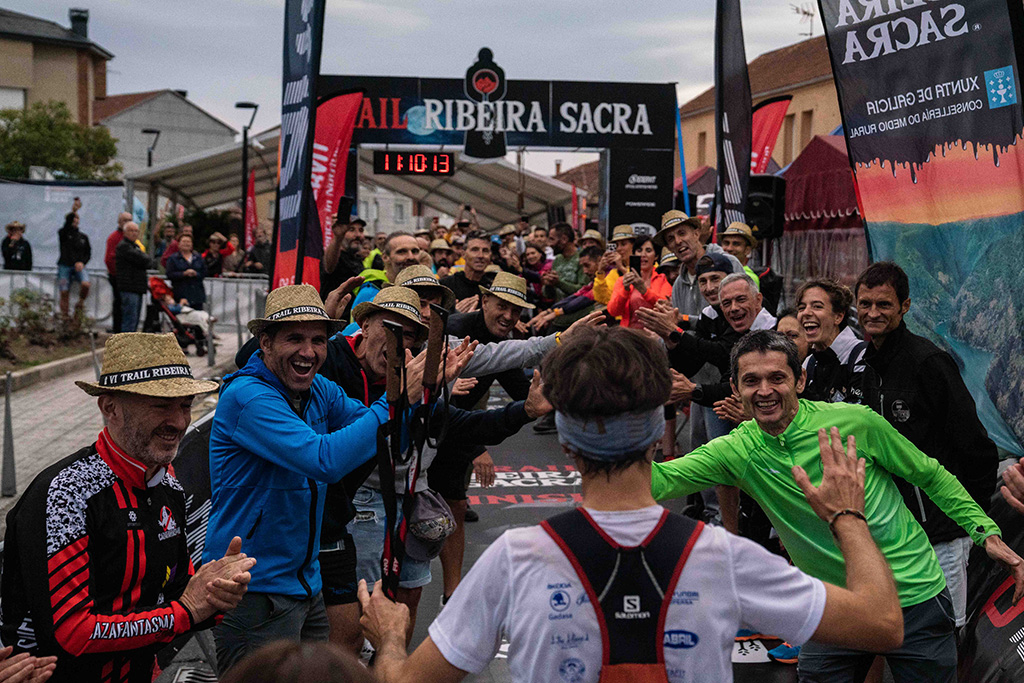 Encourage yourself to volunteer!
Volunteering is another way to participate in Trail Ribeira Sacra, a sports and social event that integrates values such as effort, teamwork, perseverance, enthusiasm and respect for the environment and existing natural resources. From the organization we are aware of the valuable work carried out by the volunteer, their involvement and collaboration is vital to be able to organize this event.
If you want to contribute with us and be part of the values and principles shared by this great family, you can help us in:
- The route, to support the runners.
- The refreshments, providing drinks, food, and moral support to runners, so necessary to continue.
- The exit and goal, in various tasks, such as; delivery of numbers, reception of participants, tasting, awarding of prizes, etc.
You will be a great support, both in the days before and the day of the race itself. The only requirement is to have the desire to collaborate and contribute the best of each one.

Cheer up and contact us at info@trailribeirasacra.es.
We need you!